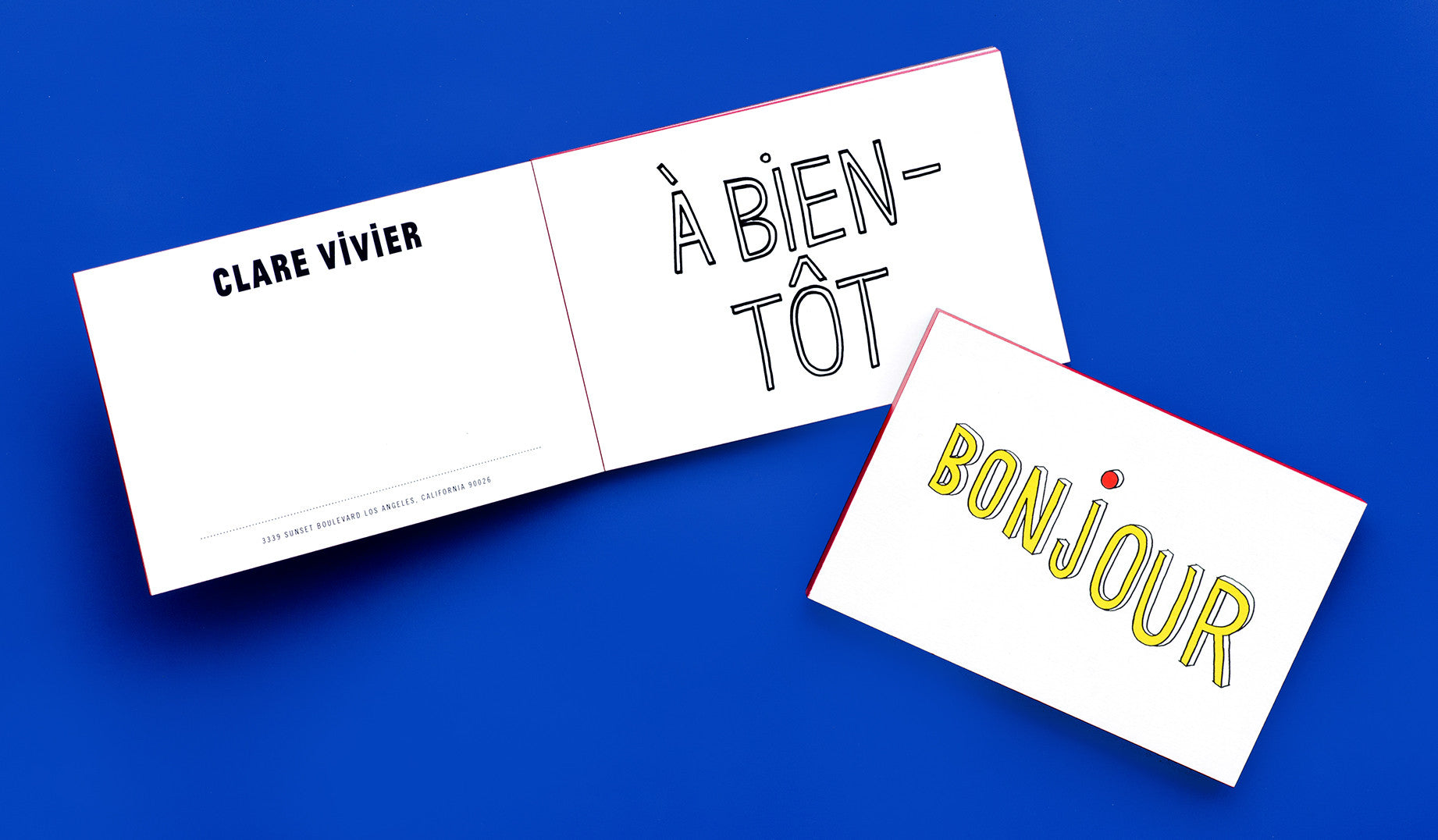 The Clare V. postcard notepad features 12 double-thick cards with red colored edges in the bag designer's signature hand-drawn, Francophile style, including Merci, Bonjour, A Bientot and Keep in Touch. Personalize the cards by adding your name and address to the back.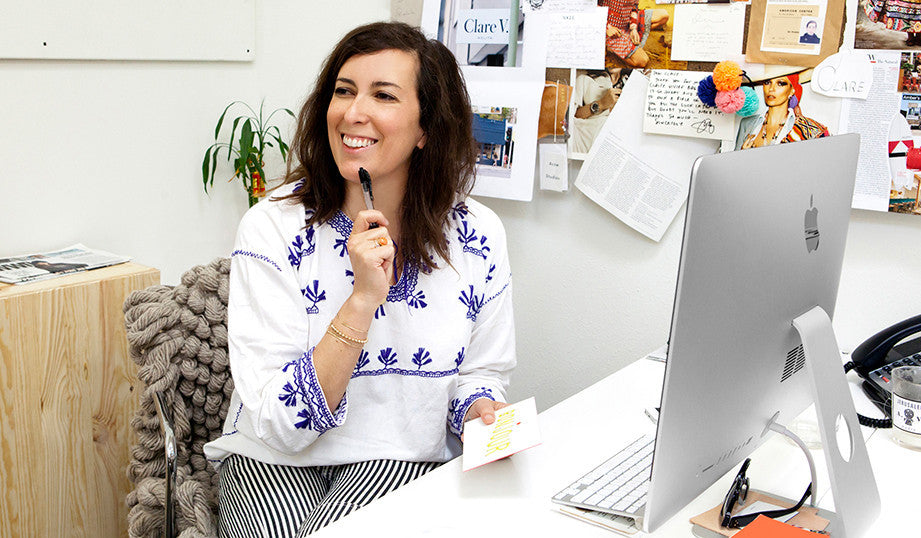 Clare V. in the Studio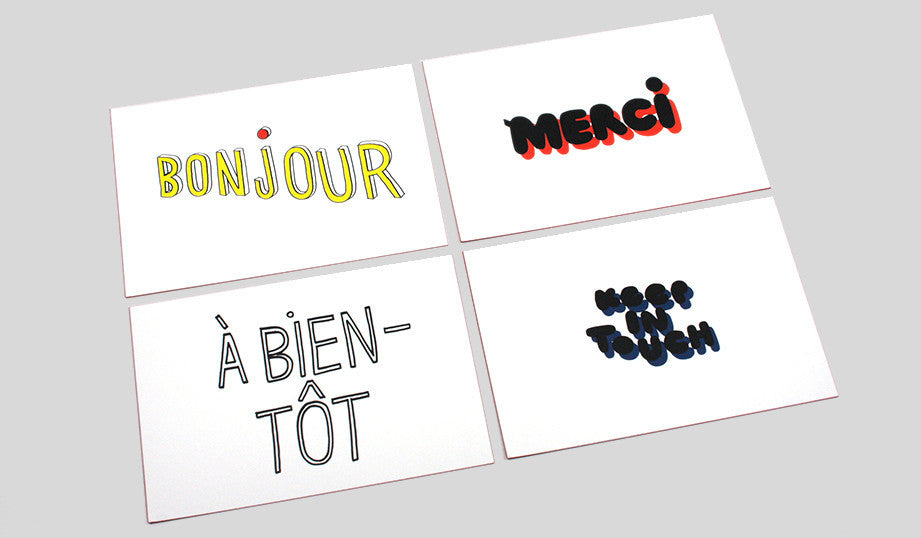 Say What You Mean with Four Versions of Cards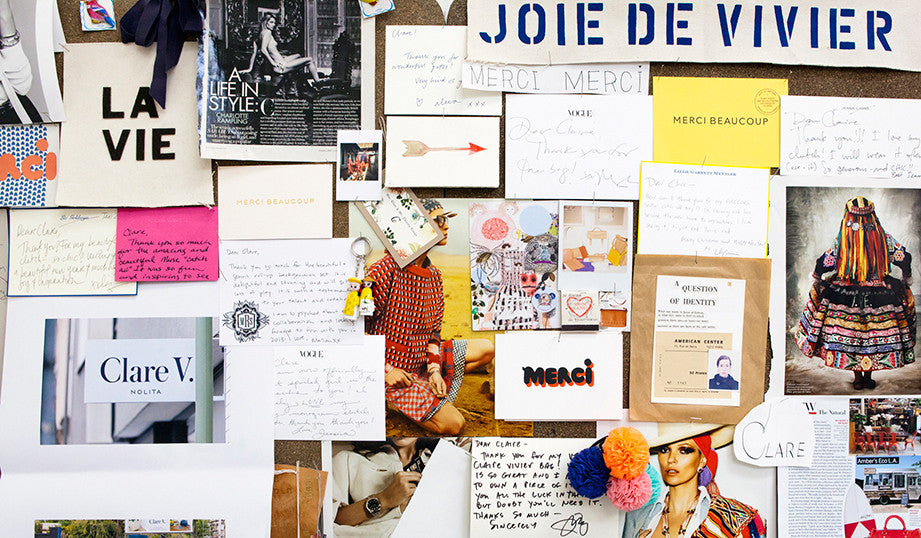 Set the Mood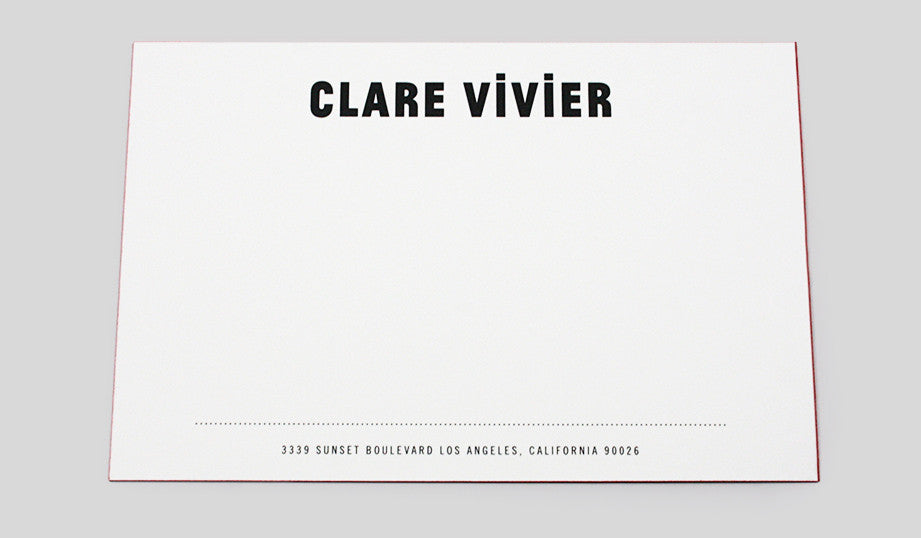 Personal Touch: Add Your Own Name and Address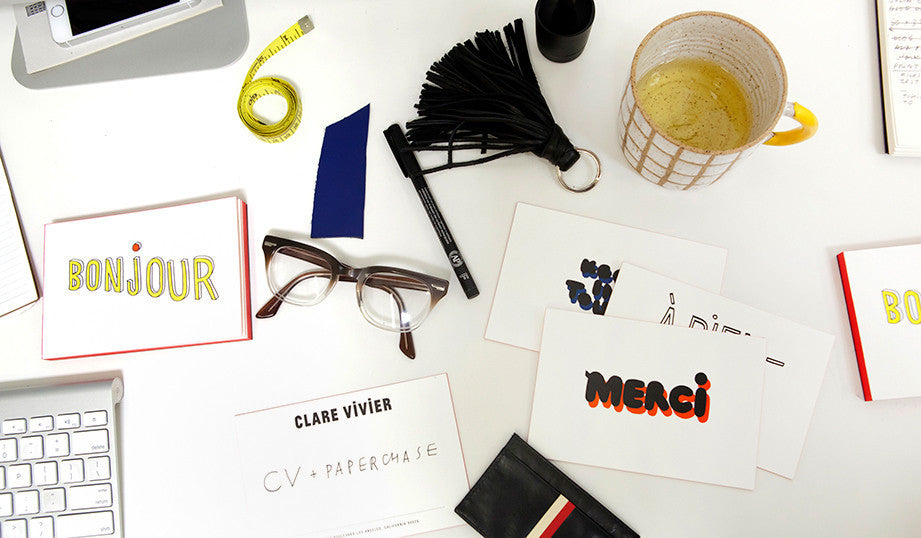 From the Desk Of Clare V.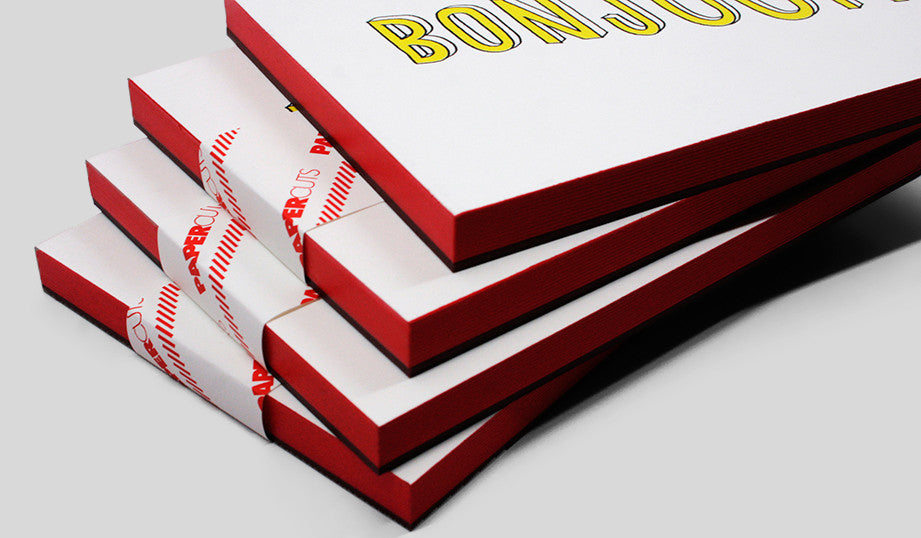 Red Colored Edges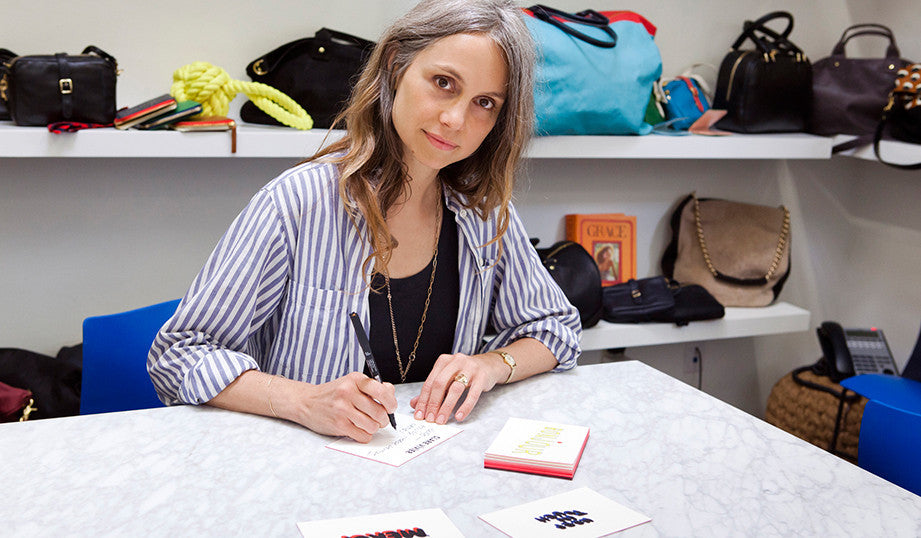 Governor Of Graphics Lizzie Swift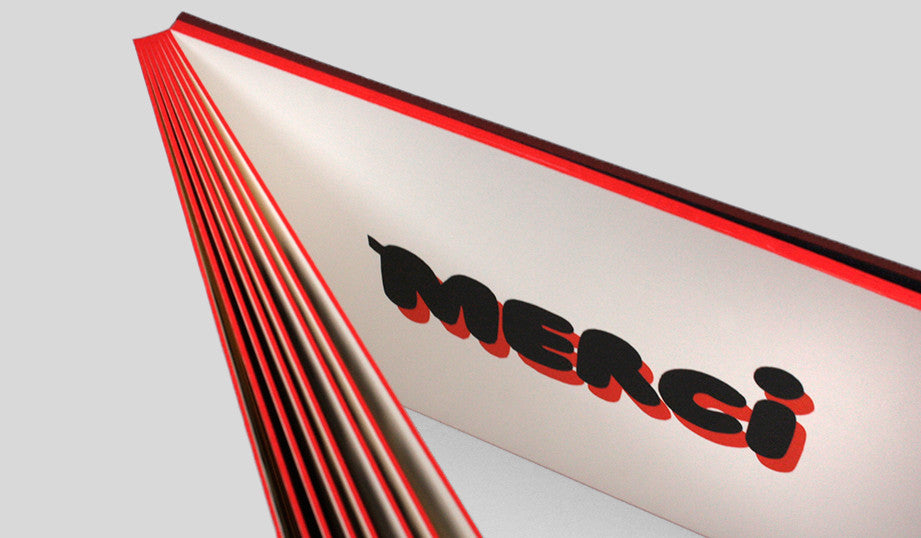 Flip It Or Rip It With Notepad Binding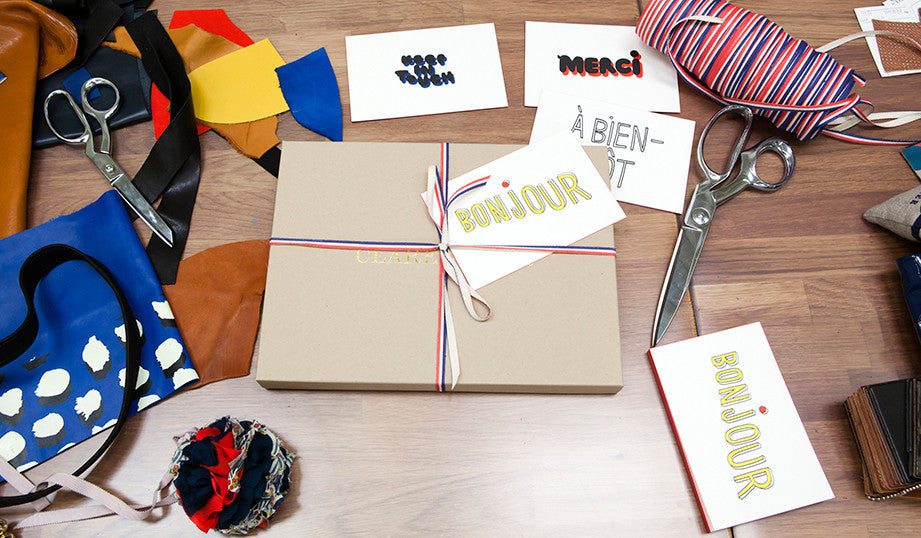 Wrap It Up
Clare V. Postcard Notepads
Format: 4x6 inches
Material: Double thick eggshell paper with red colored edges
Quantity: 3 each of 4 designs per set, 12 overall cards, notepad bound
Production Details