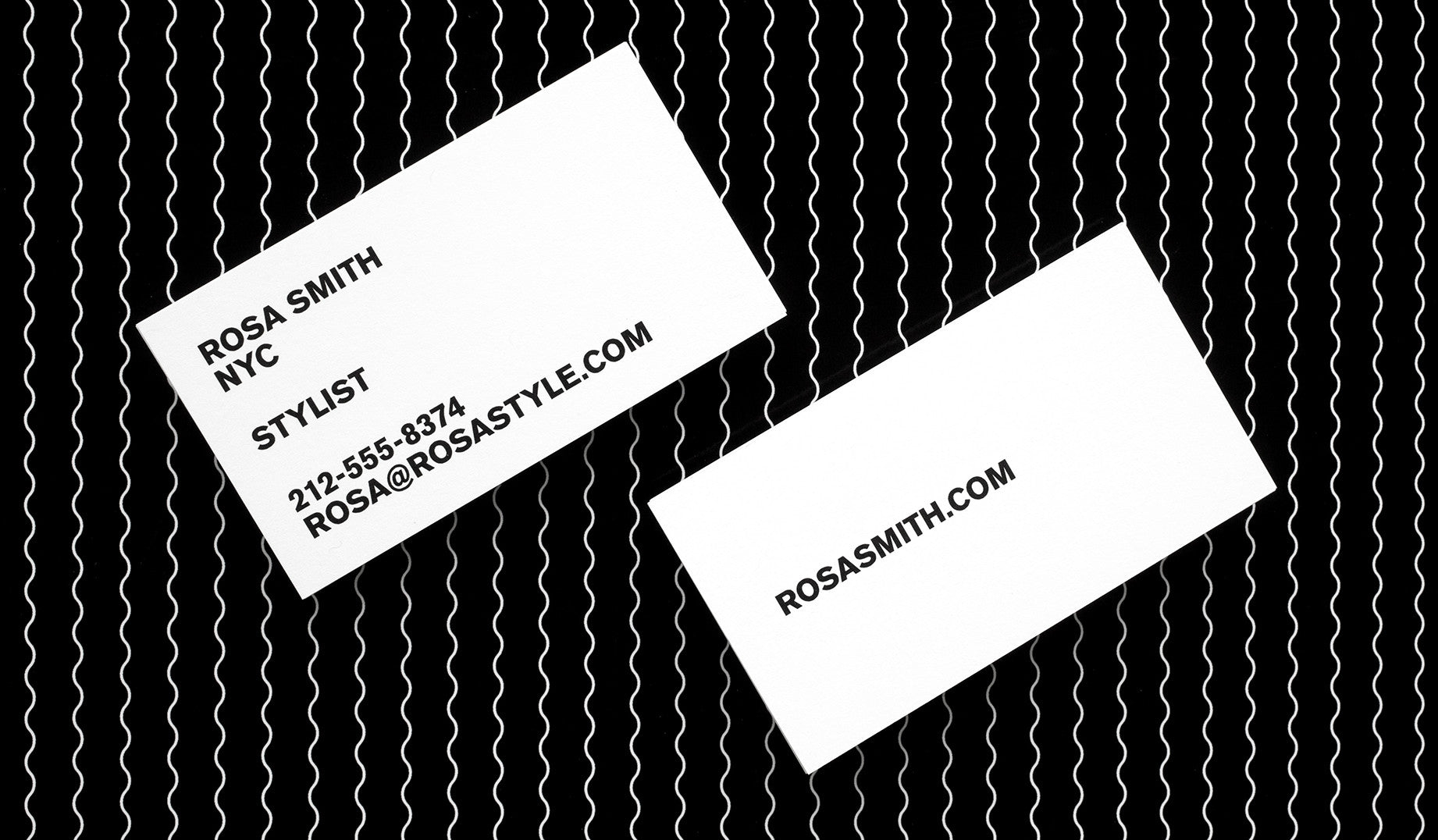 When promoting the work you do, always remember to be Loud and Clear. Cut to the chase with cleanly designed cards.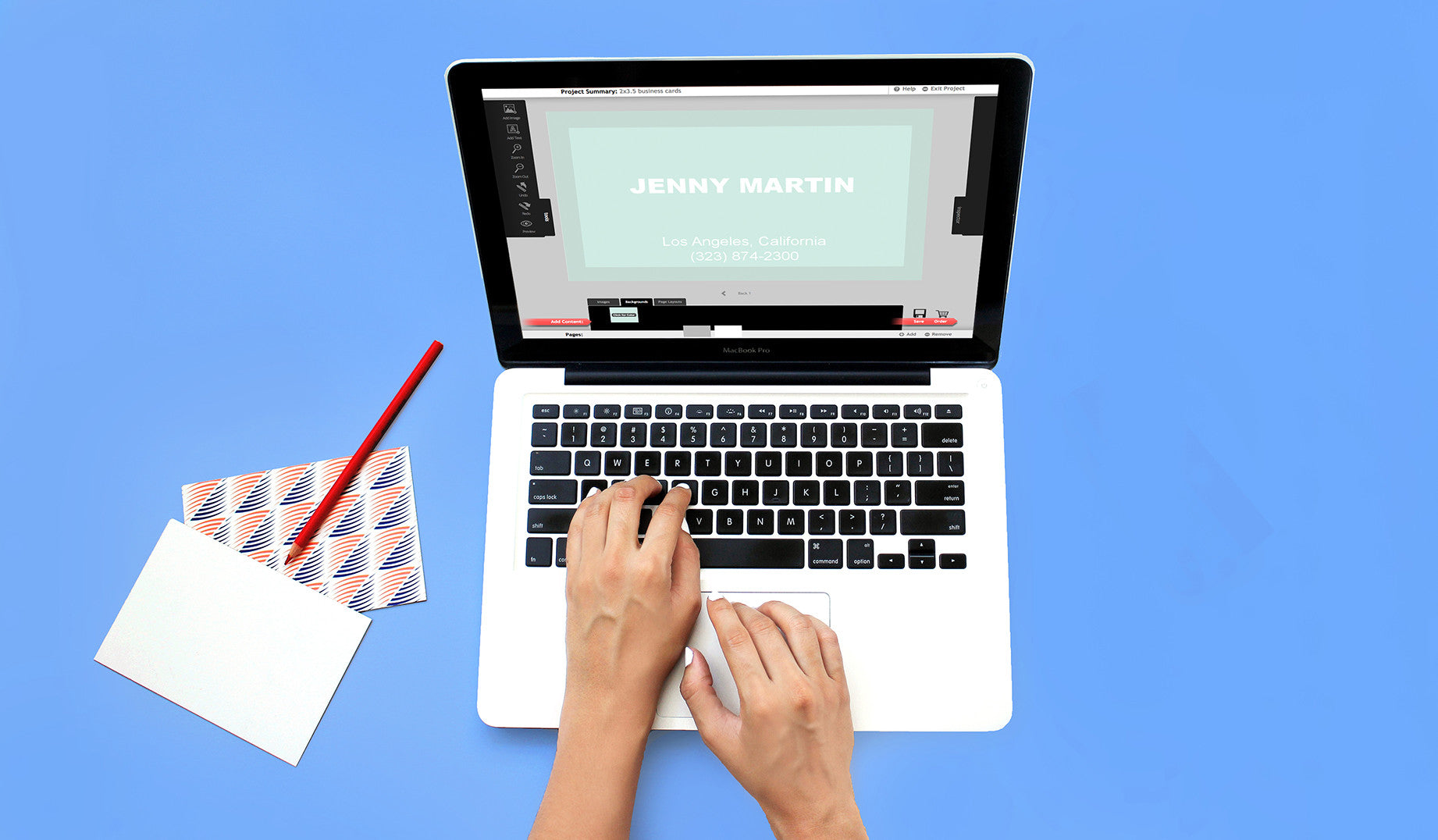 Easy as One Two Three
Customize your business card design online. Once you've selected your size, paper, and optional finishes, press the BUY button to open the editor and make your card yours!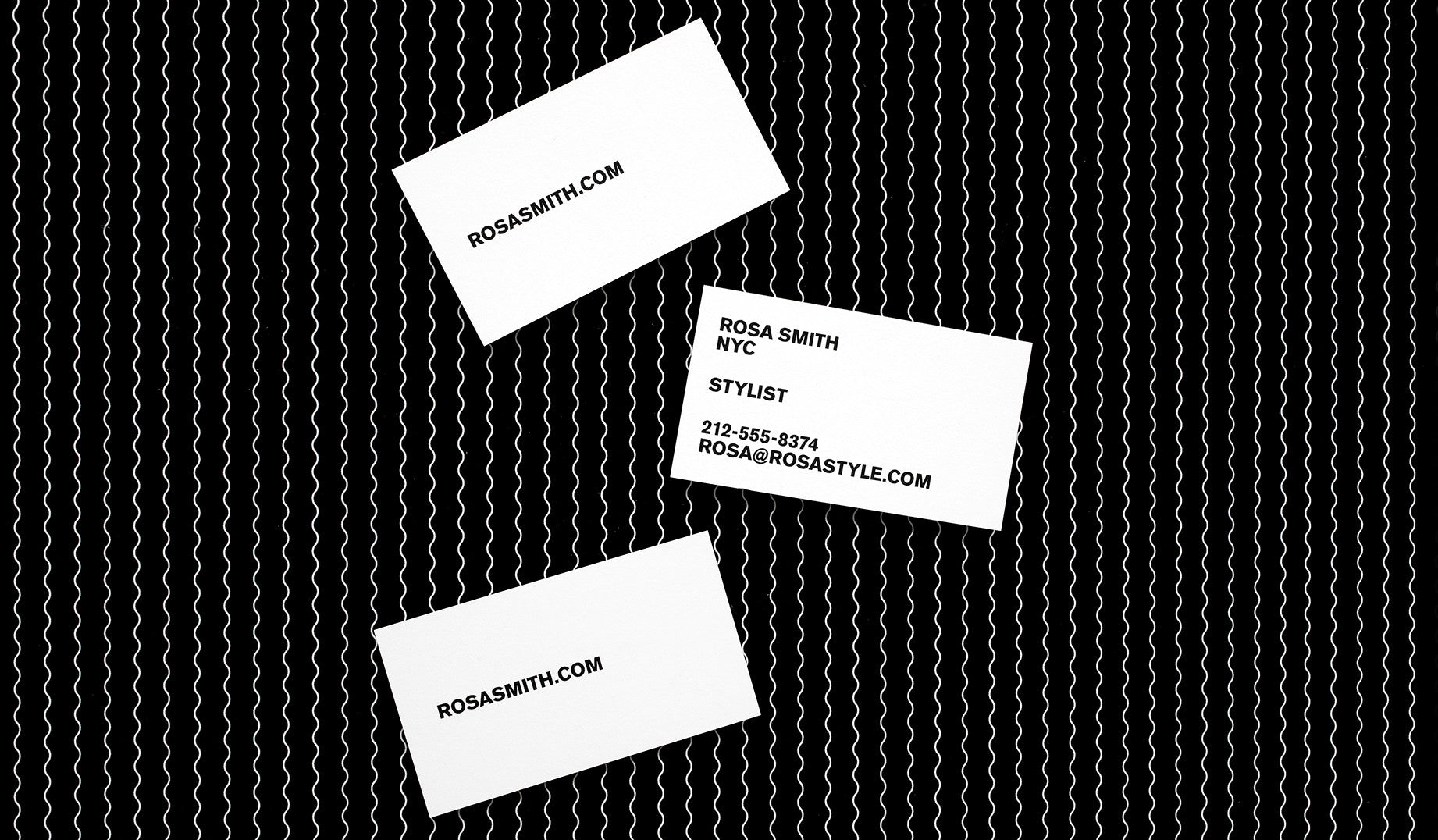 Size Matters
Choose from four formats for your business cards, the Traditional 2 x 3.5 inch size, our signature Tall Card at 3.3125 x 2.25 inches, the Square Card at 2.5 x 2.5 inches, or the original business card format that dates back to the 1800's -- the Calling Card, which measures in at 3 x 3.75 inches.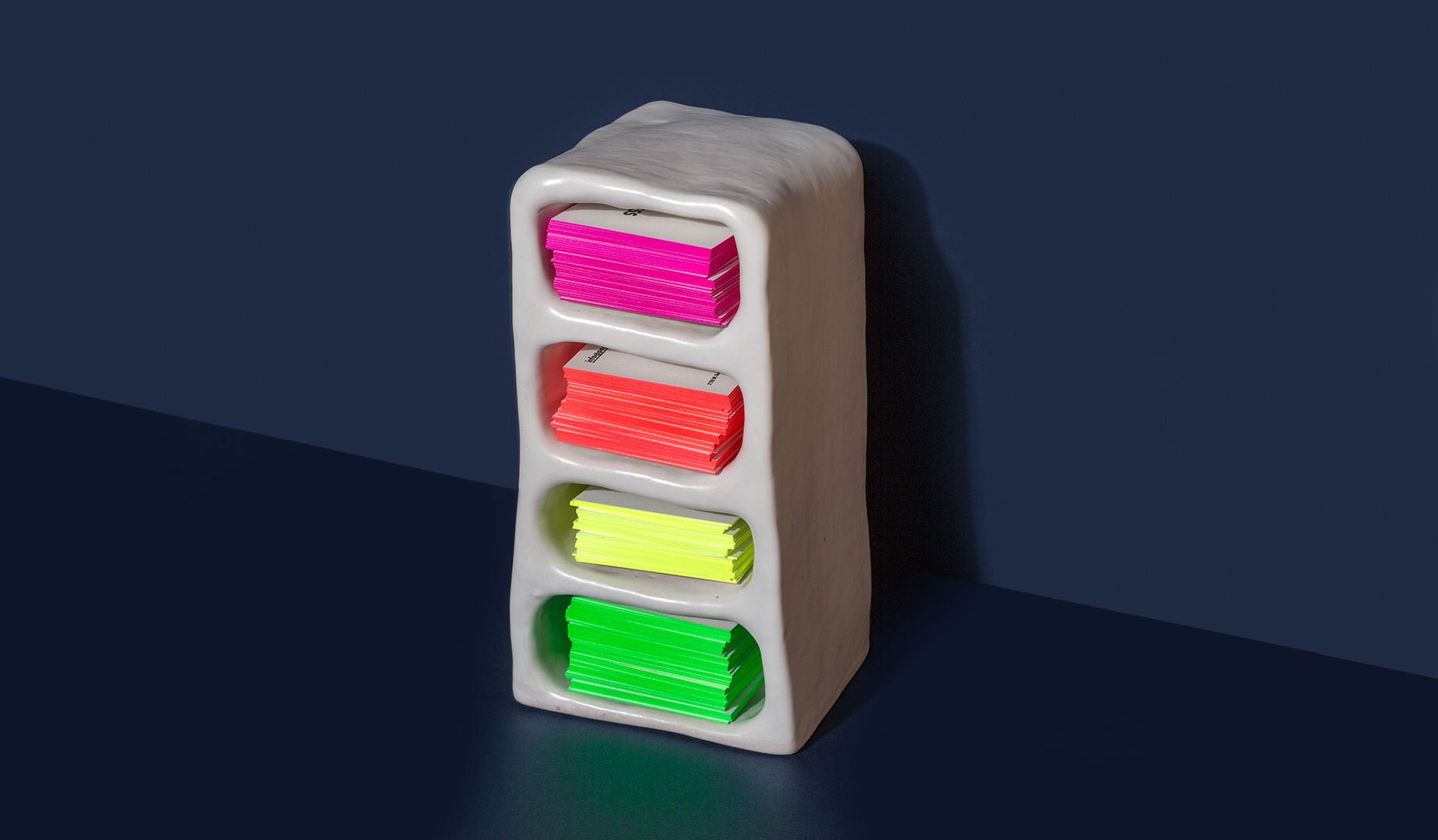 Colored Edges
Give your business card an edge with a shot of unexpected color. Choose from classic shades of black, gold, red, blue, green, yellow or magenta for that extra pop of personality.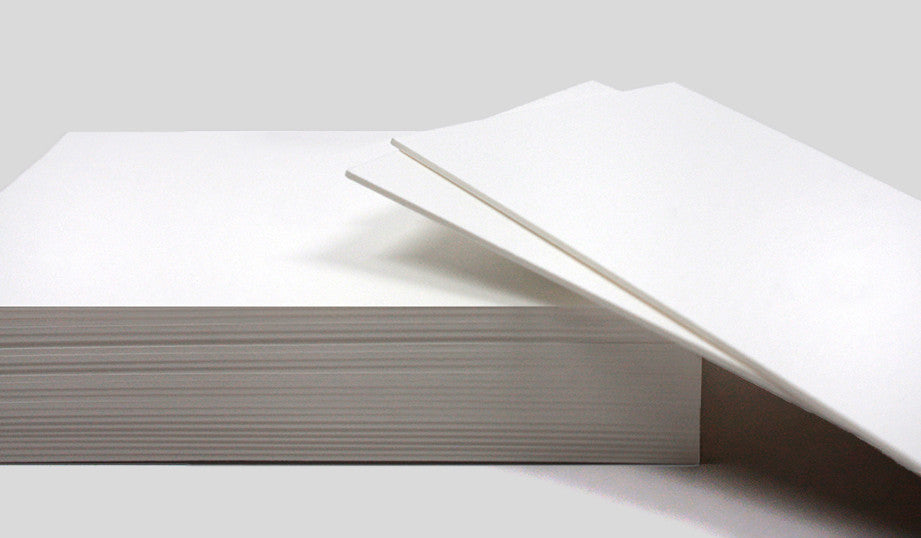 Double Thick Paper
Your work goes the extra mile, shouldn't your business cards? Opt for our double-thick paper that won't bend or fold. That's right. Suddenly this sumptuous 20pt. paper sounds like a must.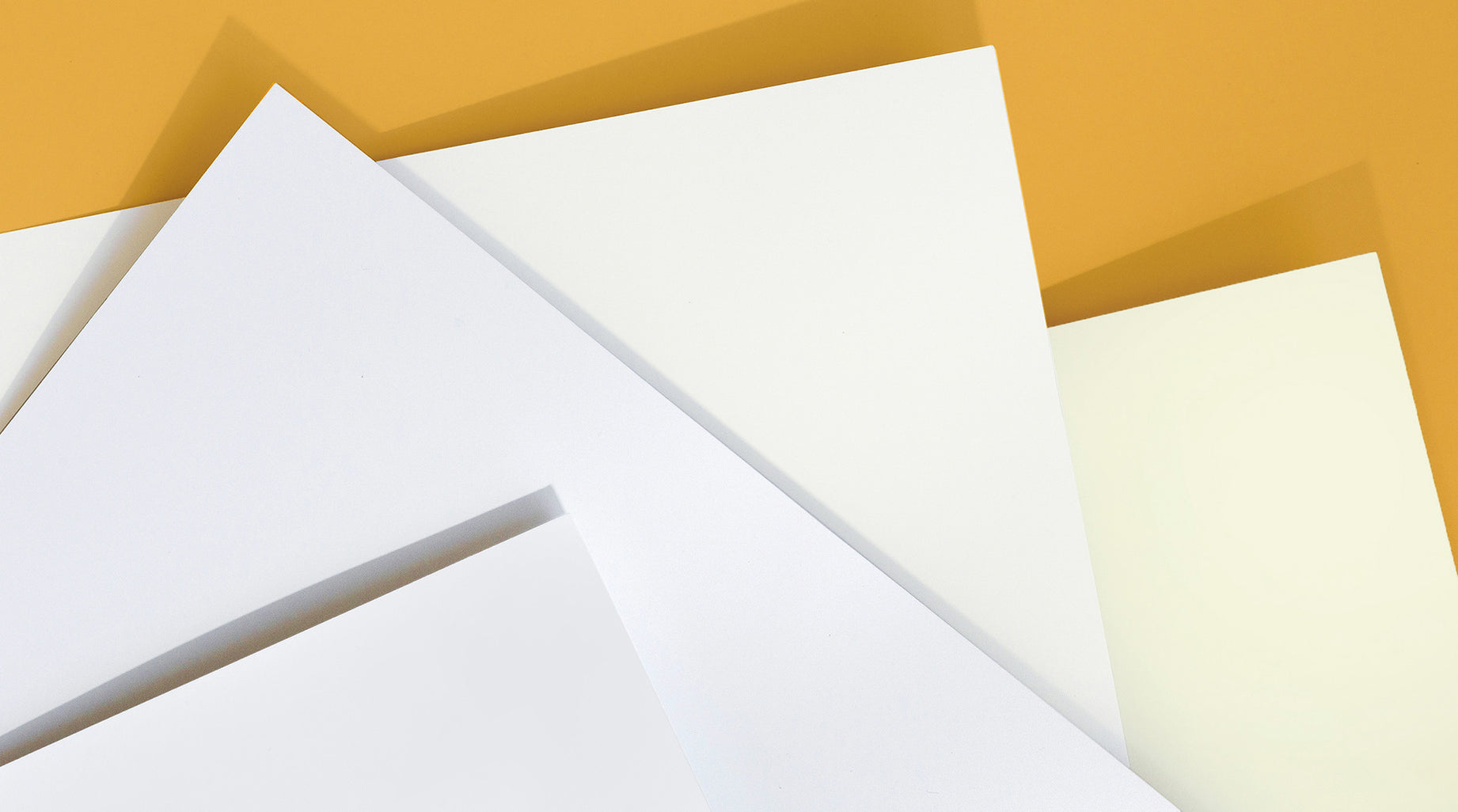 Pick Your Paper45
Paper Chase Press supports the protection of the environment and the American forestry industry by using only American-made FSC Certified paper stocks. Choose from our three sustainable options.

Silk Coated: A luxe coated finish on our heavy 130# paper, extra smooth for a modern presentation.
Bright White Uncoated: A sturdy 130# paper with a natural texture and a bright white color, the perfect organic surface.
Eggshell Uncoated: A more textured 120# paper in a traditional eggshell color.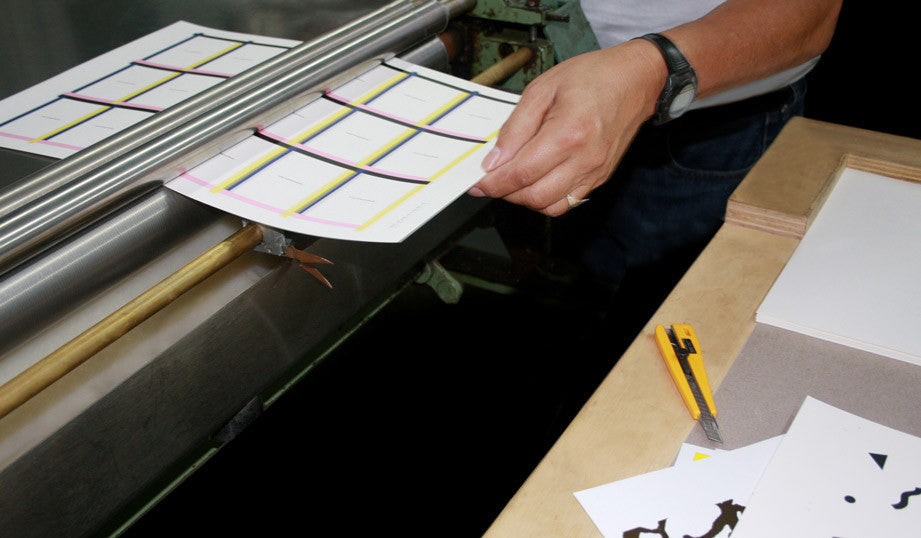 Handmade in Los Angeles
All business cards are printed in our shop in the heart of Los Angeles, where we've been since 1976. Our legacy is producing paper goods that you're proud to share.