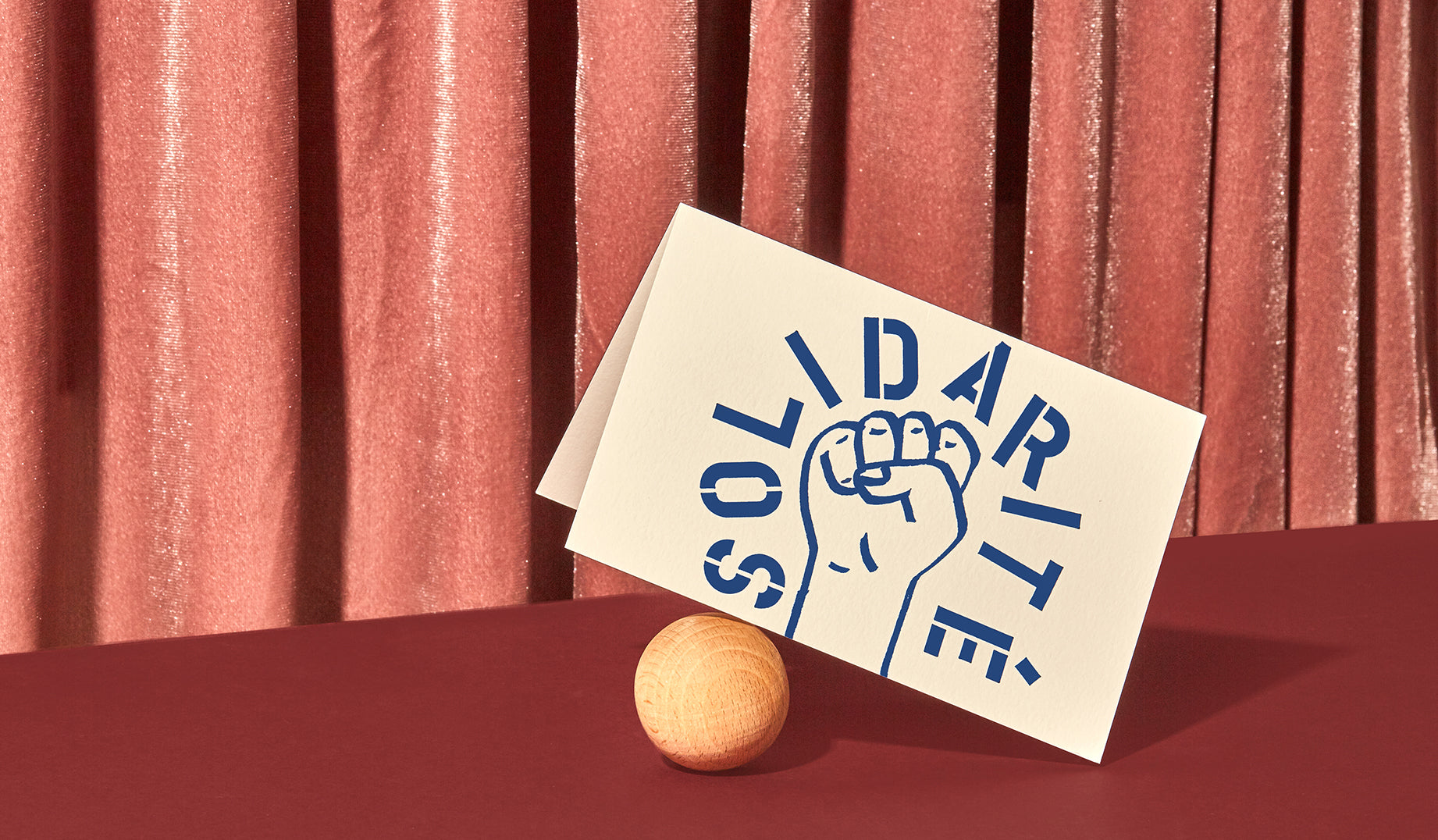 Sure, the holidays are a time for peace and love, but they're also a time for showing solidarity with your community as a whole. What better way than with these powerful cards by LA accessories and lifestyle brand Clare V. All of our cards are made in LA and printed on 100% FSC Certified Mohawk papers. Provided with blank envelopes.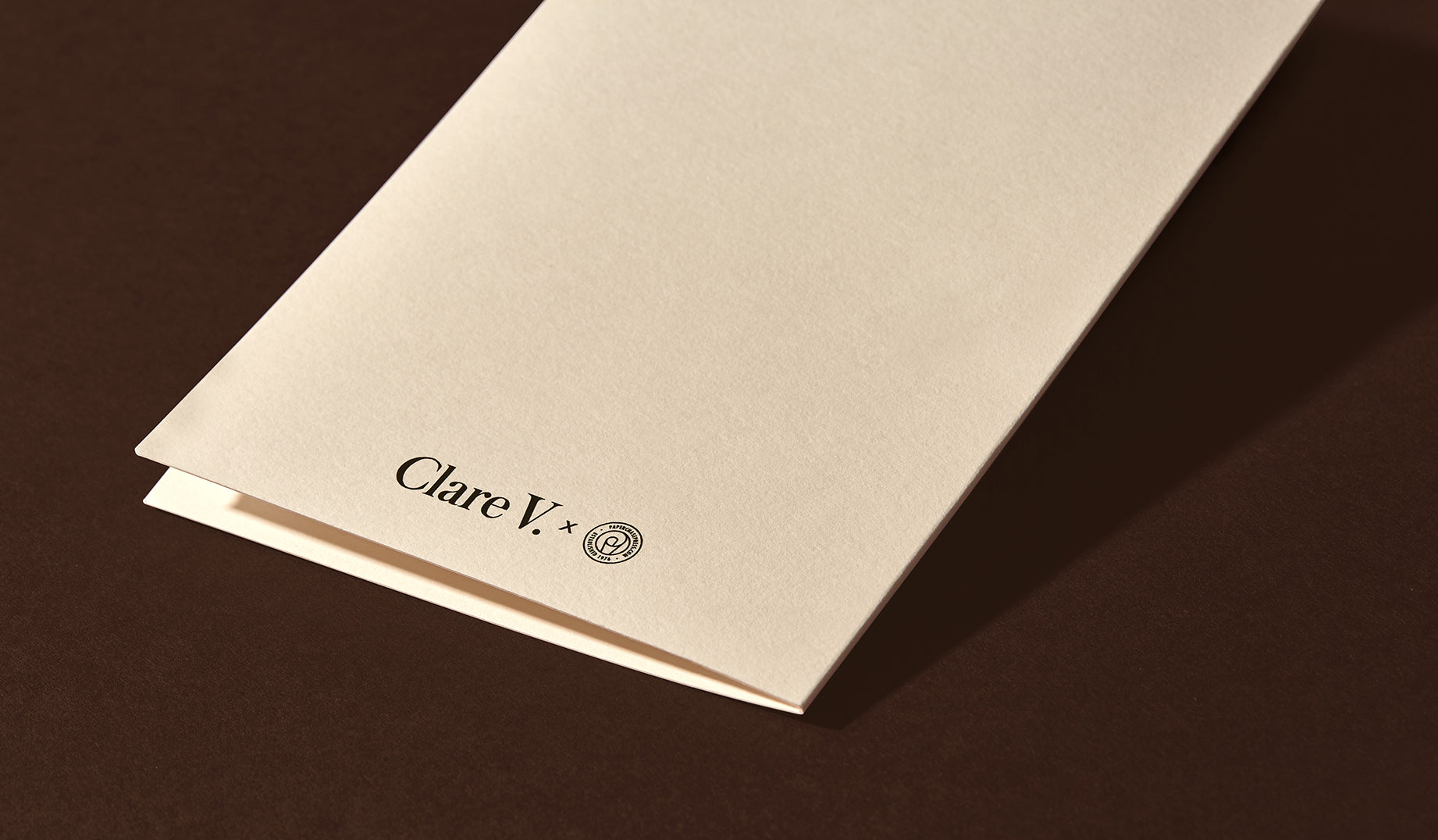 Environmentally Friendly
Paper Chase Press supports the protection of the environment and the American forestry industry by using only American-made FSC Certified paper stocks.
Handmade in Los Angeles
All of our holiday cards are made by hand with love in our zero-waste facility in the heart of Los Angeles, where we've been since 1976. Our legacy is producing paper goods that you're proud to share with your loved ones.
Clare V - Solidarité
Format: 4x6 folded / 8x6 flat + envelopes
Material: Mohawk Eggshell Cover
Envelopes: Kraft
Production Details