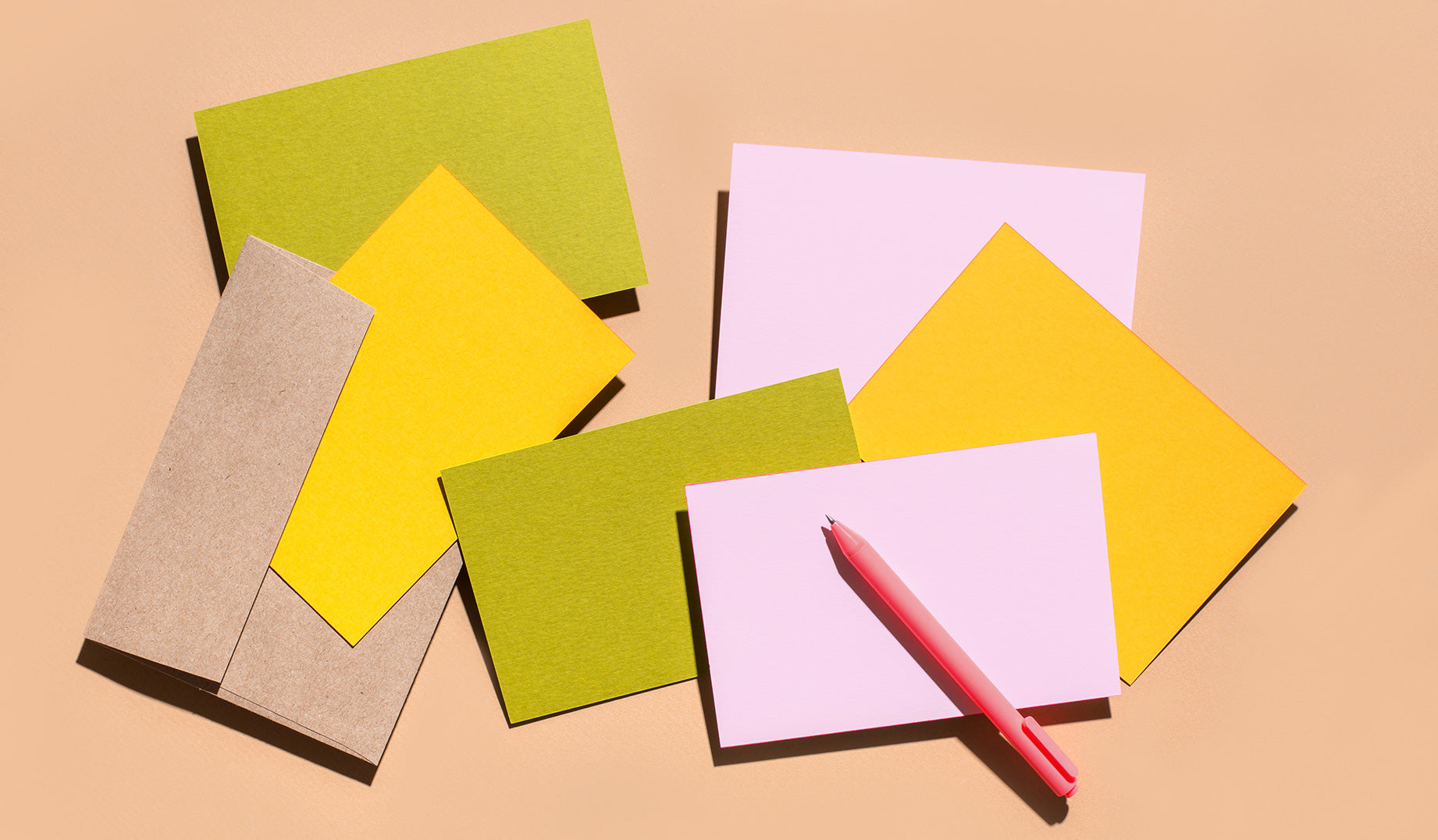 Double-thick Mohawk papers and hand painted colored edges make these cards perfect for any correspondence or occasion.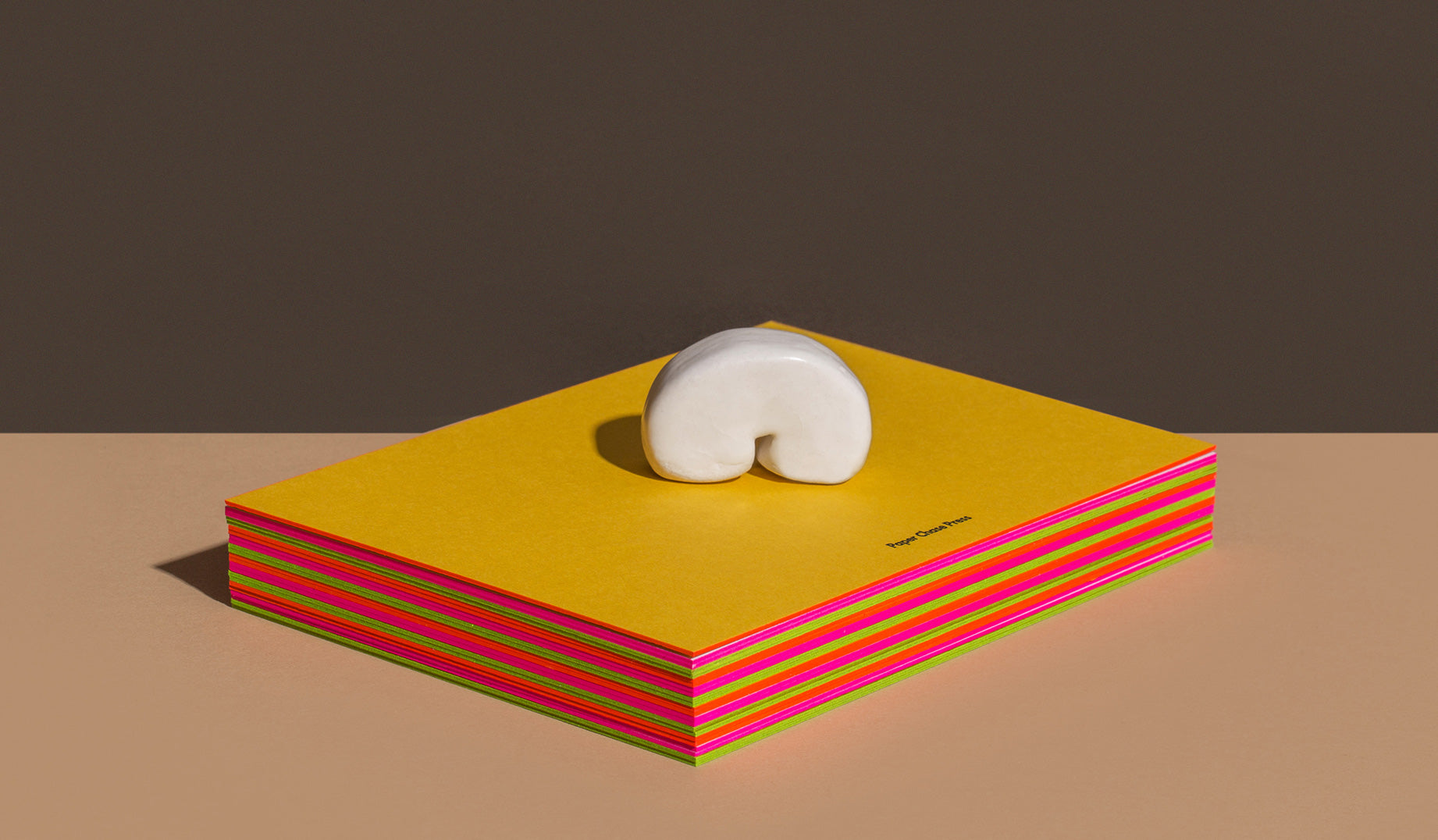 Beautiful colored papers paired with hand painted edges make this simple stationery set a perennial favorite.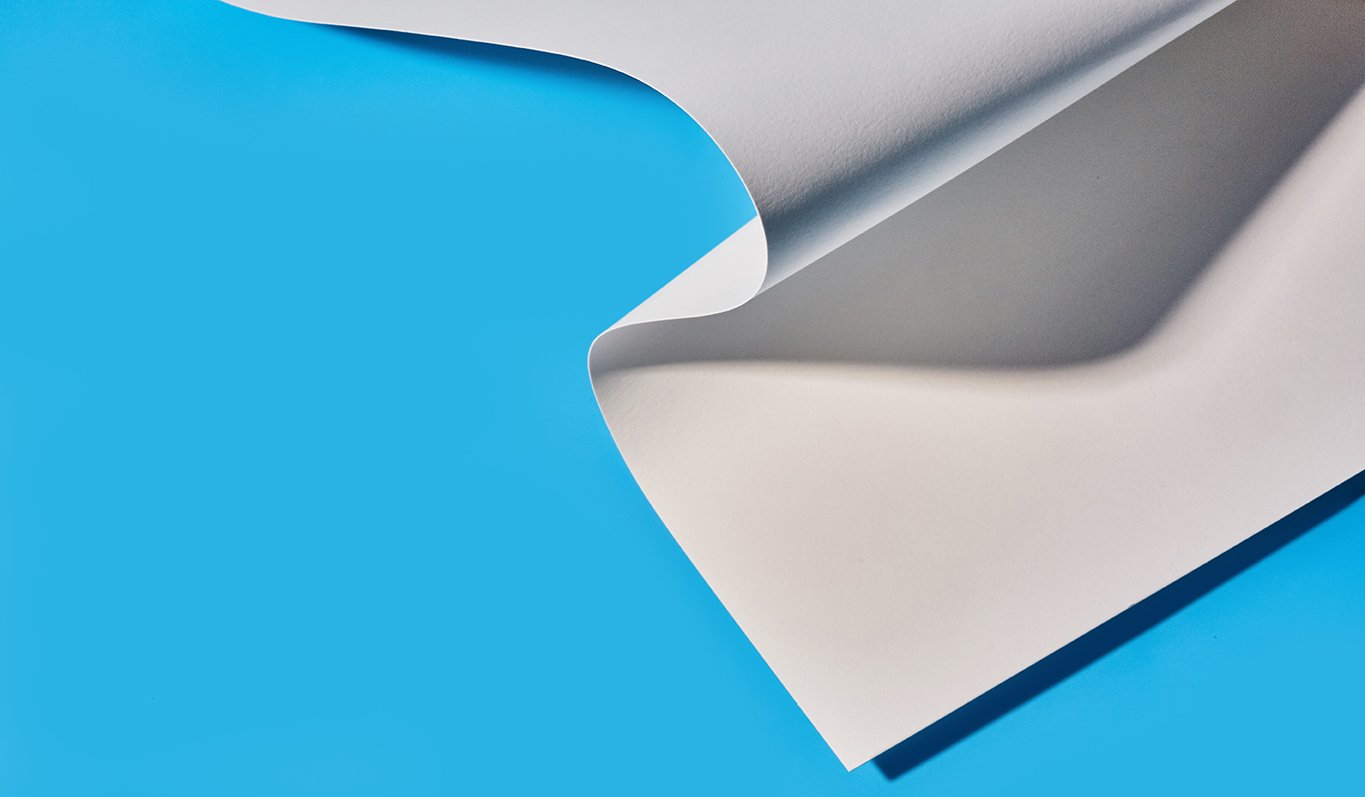 Good For The Environment
Paper Chase Press supports the protection of the environment and the American forestry industry by using only American-made FSC Certified paper stocks.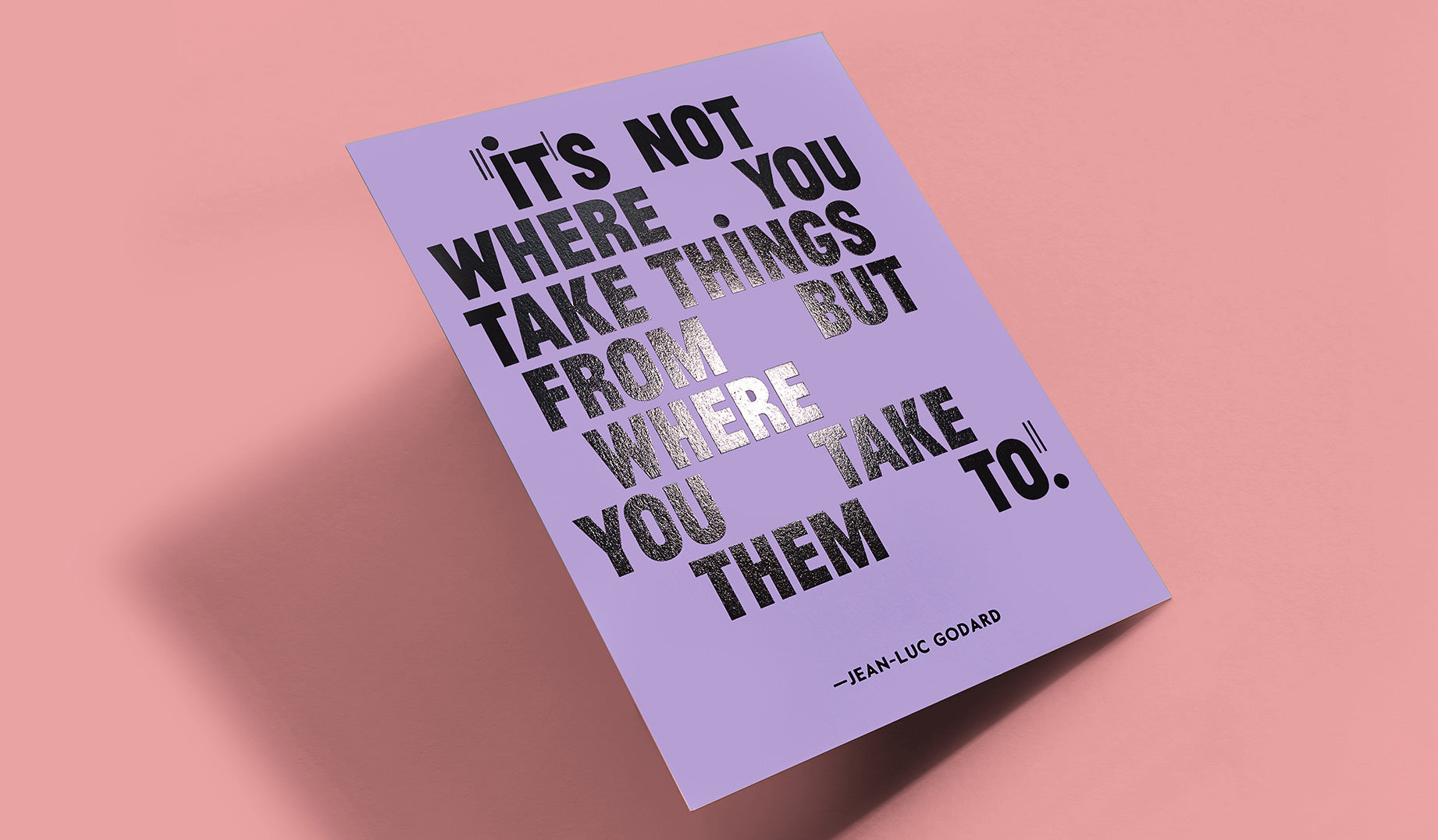 Make Your Own Cards
Don't see what you want? From different sizes, to specialty finishes and materials, we make all sorts of custom printed goods. Check out our options.
Handmade In Los Angeles
Our paper goods set the industry standard because each is made by hand in our Los Angeles shop. We've been putting the human touch on printed matter since 1976.
Stationery Sets
Size: 6 x 4 inches flat
Cover Type: Mohawk Keaykolour Kiwi Green, Pastel Pink, and Indian Yellow
Bindery: Double thick with fluorescent colored edges
Envelopes: Brown Kraft
Quantity: 6 cards and 6 envelopes per set
Production Details